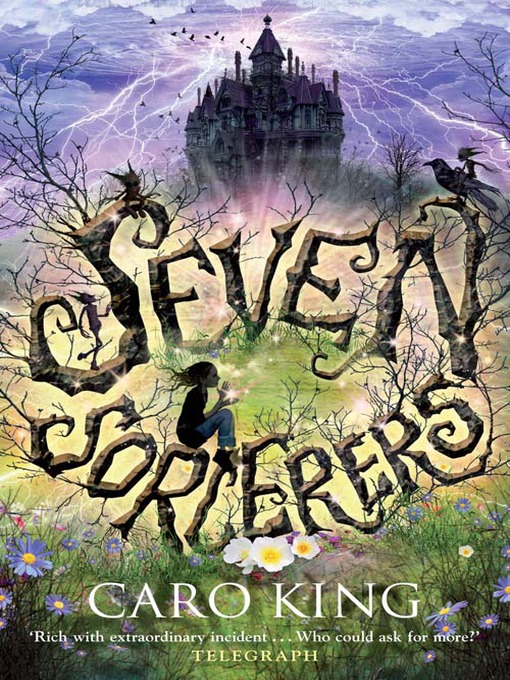 Title:
Seven Sorcerers
Author: Caro King
Publisher: Querqus
Rating: 3 and a half stars
For Nin, Wednesday is the worst day of a week but she learned a whole new dimension of worst when on one Wednesday her little brother Toby was gone and no one in her family remembered him except her. Tried to discover the mystery, she realized that whatever took Toby is planning to kidnap her as well. Managed to escape from the bogeyman but everyone is her family lost their memories about her, hid in Drift with the help of Jonas, a stranger who experienced the same thing with her, Nin discovered a lot of new things including the history of this world. Learned the truth about this world and the Seven Sorcerers that once ruled it, Nin set on a journey to save Toby, but can she make it when Drift posed so many dangers such as Hound, tombfolk, and of course the same bogeyman who wont let her go easily.
I enjoyed this book a lot. It was nice and fun book to devour in one night (if you're not too busy with work). The character develop nicely in this book, when the first time Nin arrived at the Drift, she was almost helpless and relied on Jonas everytime something happened. But eventually she became stronger and understand the power she has and gained confident in what she was doing. The changes also happened to the bogeyman, I wont say anything that will spoil the fun of you, but he's one of the most interesting character in this book, although my favorite character is Jik, I have a thing with quirky-out-of-the-ordinary creature (like the hob in The Crowfield Curse and Dobby in Harry Potter), beside Jik is so cute (if more than two-meter tall mudman can be considered as cute).
The story is quite predictable in some parts but it doesn't mean it's not fun to read. However the ending was too quick and too abrupt. I was still enjoying the book and felt the tense of their adventure and suddenly, it ended and I was like, 'huh?'. Apparently there's a second book, Shadow Spell, and I've decided that I'm going to find this book. I recommend it to Middle-Grade readers who like fantasy.
Lynossa